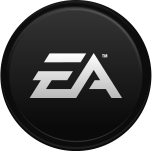 Electronic Arts, also known as EA, is a major American game publisher, developer and distributor. Currently, EA develops and publishes games under several labels including EA Sports titles, Madden NFL, FIFA Soccer, NHL, NCAA Football, SSX and NBA Jam. Other EA labels produce established franchises such as Battlefield, Need for Speed, The Sims, Medal of Honor, Command & Conquer, as well as newer franchises such as Dead Space, Mass Effect, Dragon Age, Army of Two and Star Wars: The Old Republic, produced in partnership with LucasArts. EA also owns and operates major gaming studios in Tiburon in Orlando, Burnaby, Vancouver, Montreal and DICE in Sweden.
Syndicate Series
Edit
The Syndicate series is a series of isometric science fiction computer games created by Bullfrog Productions. There are two main titles in the series: Syndicate and with an expansion pack for the former, Syndicate: American Revolt. A third Syndicate title is in production and set to be released in February 2012.
Community content is available under
CC-BY-SA
unless otherwise noted.